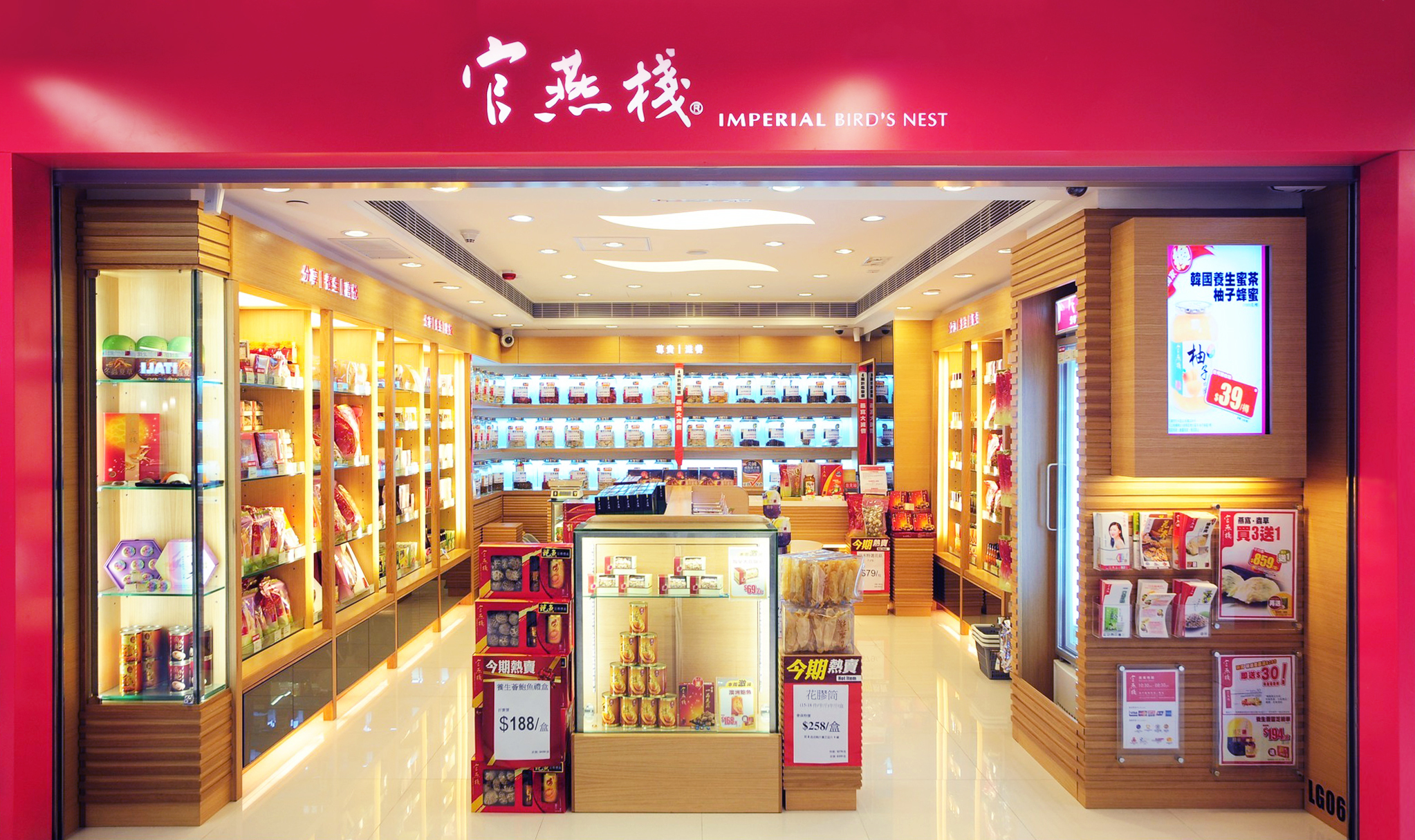 COMPANY BACKGROUND

AS AN INTERNATIONAL HEALTH FOOD COMPANY BASED ON TRADITIONAL CHINESE HEALTHCARE THEORY, IBNI'S BUSINESS SCOPE COVERS PRODUCTION, RETAIL, DISTRIBUTION AND WHOLESALE OF SEVERAL HUNDRED KINDS OF TRADITIONAL NUTRITIOUS AND MODERN HEALTH FOOD PRODUCTS. IBNI OWNS OVER 20 SPECIALTY RETAIL SHOPS IN HONG KONG.  BESIDES, ITS SALES NETWORK REACHES GREATER CHINA AND NORTH AMERICA'S NEAR THOUSAND CHAIN DRUG-STORES, SUPERMARKETS, CHINESE HERBAL MEDICINE PHARMACIES, CONVENIENCE STORES AND HEALTH CENTERS, AS WELL AS FAMOUS HOTELS ALL OVER HONG KONG, MACAU AND THE PHILIPPINES. HAVING THE COMPETITIVE ADVANTAGE OF A SELF-OWNED HACCP ACCREDITED PRODUCTION PLANT IMPLEMENTING STRICTEST FOOD QUALITY AND FOOD SAFETY CONTROL, 3RD PARTY COSTS ARE DISPENSED WITH. THEREFORE IBNI PRODUCTS ARE GREATLY WELCOMED BY RESTAURANTS, FOOD GROUPS, HOTELS AND FOOD MANUFACTURERS.
THE MOTHER COMPANY OF IBNI WAS FOUNDED IN 1964 AND ENGAGED IN RE-EXPORT AND WHOLESALE TRADING OF BIRD'S NEST. STEPPING INTO 1998, IBNI INTRODUCED ITS FIRST BIRD'S NEST SPECIALTY RETAIL SHOP TO HONG KONG. THIS HAS TRANSFORMED TRADITIONAL OPERATION MODE OF LOCAL CHINESE TONICS AND DRIED SEAFOOD RETAIL SHOPS BY SETTING STANDARD QUALITY GRADING TO ALL PRODUCTS AND PROVIDING ALL-AROUND AND PERSONALIZED CUSTOMER SERVICE. IBNI SOON EMERGED AS THE LEADER IN CHINESE HEALTHCARE RETAIL MARKET.
IN LINE WITH ITS LONG-TERM OPERATION PHILOSOPHY OF "BEING BEST OF THE BEST", IBNI IS COMMITTED TO EXPLORE AND DEVELOP QUALITY-GUARANTEED HEALTH PRODUCTS AND PROVIDE EXCELLENT SERVICES. IBNI FOLLOWS STRICTLY 3 PRODUCT CRITERIA – STABLE PRODUCT QUALITY, TASTY MOUTHFEEL AND INNOVATIVE PACKAGING DESIGN, AIMING TO PROMOTE AND POPULARIZE CHINESE HEALTHCARE CONCEPT TO CUSTOMERS. AS SUCH, THEY ARE ABLE TO EXPERIENCE "SHARING, HEALTH CARE, JOY" TOGETHER WITH IBNI.
SIMPLE INSTANT "FIRST PHASE" BIRD'S NEST SERIES, FEATURED BY A BOTTLE DAILY PRODUCT - "ONCE-A-DAY", FOLLOWED BY WHOLE CUP IMPERIAL BIRD'S NEST PRODUCT – "IBN SUPERIOR BIRD'S NEST CUP", HAVE BEEN PUT ON THE MARKET SINCE 2003 AND HAVE STAYED ON THE LEADING EDGE OF TRENDS. A NEW ARRAY OF HEALTH FOOD PRODUCTS UNDER THE BRAND NAME "LIFE CONCEPT" WERE LAUNCHED IN 2005.  THROUGH COLLABORATION WITH TRADITIONAL CHINESE MEDICINE SCHOLARS, A VARIETY OF SEASONAL HEALTH FOOD PRODUCTS HAVE BEEN DEVELOPED AND PUT ON THE SHELF.
IBNI IMPORTS DIRECTLY FROM SOURCE OF ORIGIN NOURISHING SEAFOOD SUCH AS ABALONE, DRIED SCALLOPS, MUSHROOMS AND DRIED FISH MAW, ENSURING THE BEST PICKS FOR CUSTOMERS. FOR SPECIAL OCCASIONS LIKE FESTIVALS, IBNI OFFERS VARIOUS GIFT PACKS AND BASKETS; WEDDING BASKETS FOR WEDDING BANQUETS TOGETHER WITH DECENT INSTANT BIRD'S NEST PACKS AS RECIPROCAL GIFTS.
THROUGH PERSISTENT EFFORTS EXERTED OVER THE YEARS, IBNI HAS BEEN WIDELY RECOGNIZED BY DIFFERENT SECTORS OF THE SOCIETY AND IS HONORED WITH NUMEROUS AWARDS. ITS BIRD'S NEST SPECIALTY RETAIL SHOPS HAVE BEEN GRANTED "SUPER BRANDS" AND "Q" MARK QUALITY SERVICE CERTIFICATES FROM 2002 TO 2004, BEING THE FIRST OF THIS SECTOR OF INDUSTRY ACQUIRING THESE AWARDS. IBNI IS ALSO THE YOUNGEST BRAND TO BE SELECTED AS "HONG KONG TOP BRAND" DURING THAT PERIOD. FURTHERMORE, IN 2015, HONG KONG BRAND DEVELOPMENT COUNCIL HONORED IBNI WITH "HONG KONG TOP BRAND 10 YEARS ACHIEVEMENT" AWARD. ADDING FEATHER TO ITS CAP, UP TO 2018, IBNI HAS BEEN BESTOWED 8 TIMES "SERVICE LEADER – SPECIALTY STORES" BY HONG KONG RETAIL MANAGEMENT ASSOCIATION, WHICH IS THE MOST HONORABLE AWARD IN RETAIL FIELD.
IBNI ADOPTS STRINGENT SANITARY AND SAFETY MEASURES DURING PRODUCTION AT ITS OWN PRODUCTION AND RESEARCH CENTER. THIS INSTANT BIRD'S NEST PRODUCTION CENTRE IS ACCREDITED ISO22000, GMP AND HACCP BY INTERNATIONAL FOOD SAFETY ASSOCIATION. AS A HEALTHCARE SPECIALIST, IBNI ALSO RENDERS TO CUSTOMERS ONE-STOP SERVICE WHICH COVERS PURCHASING, PRODUCTION, DESIGNING, PACKAGING, MARKET RESEARCH & SALES, LOGISTICS AND AFTER-SALES SERVICE. AMPLE PROFESSIONAL EXPERIENCE IN THE INDUSTRY IS THE VALUABLE ASSET FOR IBNI TO PROVIDE CUSTOMERS PROFESSIONAL IDEAS AND CONSTRUCTIVE ADVICES IN NEW PRODUCT DEVELOPMENT; AND MORE THAN THAT, COMPREHENSIVE AFTER-SALES SERVICE IS AFFORDED TO ENSURE SATISFACTION BY CUSTOMERS OF THE PRODUCT QUALITY.